Vanessa Hudgens Paparazzi
Vanessa Hudgen apparently still has a great sense of humor. While she was waiting for her coffee at a cafe in Santa Monica, Vanessa turns a few cameras on the paparazzi while signing a bunch of autographs as well. It's really nice to see her so upbeat after all that has happened. Just Jared has the scoop:

Vanessa Hudgens has fun with the papparazzi and turns the cameras on them as she waits for her drink at The Coffee Bean and Tea Leaf in Santa Monica on Friday. The High School Musical star was joined and hugged by her mom, Gina GuangcoVanessa, 18, also took the time to sign autographs for fans and Tea Leaf employees… on coffee cups!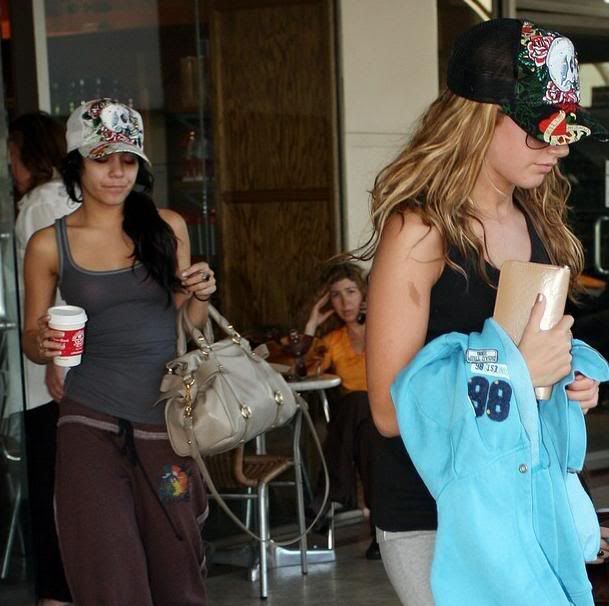 Vanessa Hudgens Paparazzi