High School Musical Characters-Kelsi Nielsen
Name: Kelsi Nielsen ( by Olesya Rulin )
Education: East High School, member of the drama club, composer of the Winter Musical
Summer Activities: Hired by Sharpay to work at Lava Springs as pianist for cocktail hours, Kelsi still finds time to shre her music with her new Wildcat friends.

Romantic Relationships: Kelsi can be spotted dancing with Jason on numerous occasions, (in both High School Musical 1 & 2!), and laughing and playing under the stars with him at the end of High School Musical 2. No firm suggestion has been made to the relationship between the two, however the couple always seem to end up together for the big dance numbers...not to mention the classic scene with Jason whipping of Kelsi's hat at the end of High School Musical!

Best Friends: Kelsi has struck a friendship with Gabriella, who encourages Kelsi and praises her songs no end! High School Musical 2 saw a great scene between Kelsi, Taylor and Martha, which portrayed another frienship group between the East High Wildcat girls.

Kelsi Nielsen is East High's resident composer! When we first met Kelsi in High School Musical , she was still quite shy and timid - but that was before Troy and Gabriella brought her, and her music, into the spotlight!

High School Musical 2 saw Kelsi being hired as pianist by Sharpay Evans, for Lava Springs Country Club, where she was determined to keep her favourite couple on top, with custom-written, heartfelt songs for the pair...Sharpay however, obviously had other plans

Some teamwork and careful planning however, saw Troy and Gabriella back where they belong on centre stage, singing the songs Kelsi intended for everyone's favourite couple!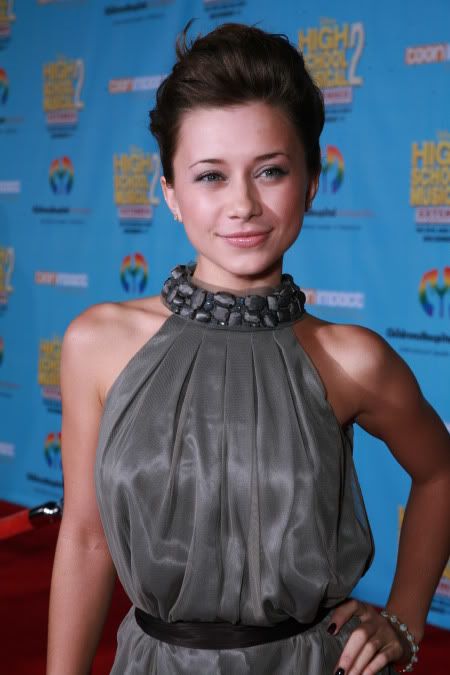 High School Musical Characters-Kelsi Nielsen