High School Musical Characters-Troy Bolton
Name: Troy Bolton
Family: Lives with Mother and Father (Coach Jack Bolton)
Education: East High School, captain of the Basketball team, also plays golf and baseball
Summer Activities: Working as a waiter and a caddy (when required!), Troy spends his summer at Lava Springs, after securing jobs for the rest of his friends.

Romantic Relationships: Troy only has eyes for his karoake-partner, Gabriella Montez, despite Sharpay's best efforts to lure him away.

Best Friends: Chad Danforth is Troy's longest and best friend. Zeke and Jason, Troy's fellow basketball stars, can often be found with the pair.

Ambitions: Troy realises that a basketball scholarship may be the answer to his college-finances, but isn't prepared to sacrifice the present, precious time with his friends and Gabriella.


Troy Bolton is East High's "prima boy", previously known as the "basketball-guy", but a fateful encounter with Miss Gabriella Montez opened Troy up to a new world of possibilities.

A summer spent working at Lava Springs with fellow Wildcats turns into a great learning experience for Troy, as he discovers much about what he wants for himself and his future.

Troy faced the tough decisions as to whether push for his future career, or enjoy the here and now with his friends.

He did eventually make the right decision, but we wonder how he will face a similar scenario in High School Musical 3, with the Wildcats' graduation...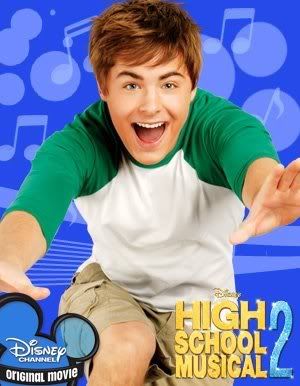 High School Musical Characters-Troy Bolton